Fur Jacket Baby

Warm your heart with Baby
During her visits to Pakistan, Patricia Poetis became aware of the difficult health care situation which is especially hard for women and children in rural areas.
From her desire to help, Patricia initiated the project Patty's Child Clinics in cooperation with the Christian Blind Mission (CMB e.V.) and various Lions Clubs; the main idea is to improve a network of clinics and hospitals in Pakistan's rural areas. In addition, donations are used to finance the modernization and reconstruction measures of existing clinics as well as providing trained medical staff to the young children and expectant mothers.
As a fashion designer, Patricia Poetis wants to add a charitable purpose to her profession. Especially for the children and mothers in Pakistan, Patricia designed a lovely, state-of-the-art, high-quality and very detailed Mink Fur Jacket, which is sold to achieve high donations for Patty's Child Clinics.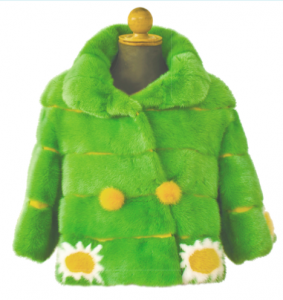 The very light jackets weighs about 750 gram and is made out of the highest quality mink fur with proven Certificates of Origin from sustainable farming. The jacket is available in a wide range of colors; each customer may decided on his personal favorite. The emblem of the sun – the trademark of Patty's Child Clinics – is hand drawn and will be incorporated in the jacket as an intarsia with the most elaborate and most loving Furrier's technique. Thus the donor will receive a very valuable, regarding design and craftsmanship unique jacket.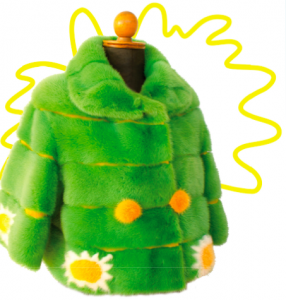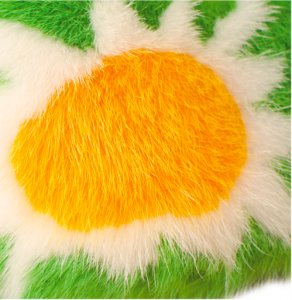 The "All-Year"-Jacket has a wide, up-standing collar that protects the lady in air-conditioned rooms and draughty airplanes. The modern cut of the jacket is trapezoid and ends at the waist. The trapezoidal sleeves are short and end at the level of the elbow. They ensure a maximum fit and freedom of movement and enable a glance to worn watches and jewelry at any time.
BABY is available I a wide range of bright colors, which reflect the happiness of the supported children, but muted and natural colors are also possible. The white-yellow sun,  the recognizable trademark, appears on all jackets.
The fur jacket BABY, which supports newborns, children and their mothers – will not only keep the lady warm, it will warm your heart.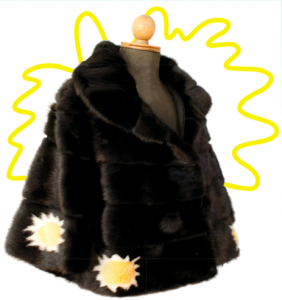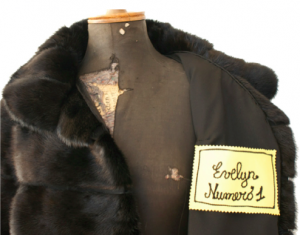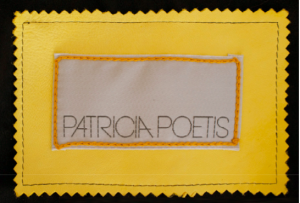 The mink jacket is handmade in one of the worlds best factories in northern Italy near the city of Florence and is only available as an individual order after an initial donation to the Munich-Pullach Lions Club to support Patty's Child Clinics has been made.
.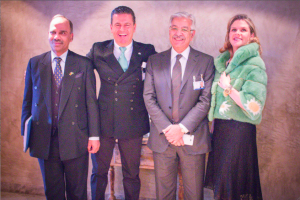 Patricia Poetis wearing her BABY-jacket during the Economy Talks on the occasion of the 51. Munich Security Conference in Munich. The Pakistani Minister of Defence Khawaja Asif (next to Patricia), her husband Consul Dr. Poetis and Pakistani Ambassador to Germany Hasan Javed are very keen on  Patricia's initiative. 
How to get BABY in 6 steps
1) Transfer an donation of Euro 1.500 to
          Lions Club Munich – Pullach
          Project: "Patty's Child Clinics Pakistan"
          IBAN: DE52 7004 0041 0820 6633 00
          BIC: COBADEFFXXX A donation receipt may be issued.
2) Select your color in a personal get-togehter or via email.
3) Personalize your jacket! Your name, place of residence and the production number may be embroidered.
4) Pay the jacket (price on request) after receiving an invoice and the order confirmation.
5) Your jacket's individual production starts
6) Your BABY dream gets delivered after six weeks after payment.
Don't hesitate and contact Pericles Poetis via email pp.poetis@power-group.net!
There are no limits to your preferences: