Your Feedback

Without you, we are not be able to achieve our dream of securing a network of Patty's Child Clinics in Pakistan!
THANK YOU for your support and THANK YOU for your positive Feedback!
Dr. Samia K. (25.11.2019)
Congratulations to Patty's Child Clinic on the opening of the new one.
Wishing the very best as you ensure a healthy Pakistan.
Jakob R. (23.10.2019)
Dear Patricia,
That's great news!!
Anyone who has carried out projects abroad knows how much commitment is required in order to in a distant country, with a culture that is foreign to us and in which it is quite legitimate to use a part of the to claim the donated funds for himself, to implement them. All the more I am pleased about the successful progress of this project, which contributes directly to improve the situation of many people in Pakistan. I wish you continued success and remain with cordial greetings.
 Vera. F. (22.10.2019)
Dear Patty,
Nowadays it is hard for us to believe that we can actually change something to the positive, you prove this to us again and again! Your work with the maternity clinics is great and leaves something you can call "sparkling joy"!
Bravooo!
Claudia. J. (21.10.2019)
Dear Patricia,
excellent! Great performance and continued success. We are proud to be part of it
We look forward to more.
Uschi. P. (21/10/2019)
Pattylein, you can be so incredibly proud of yourself. I admire your commitment very much and it is also for us a nice feeling to be able to support you at least a little bit. Thanks for the pictures and the video, you get a completely different feeling for the project and can really enjoy it.
Robert. S. (21/10/2019)
Dear Patricia,
Thank you very much. We are really happy about this success and the progress and are confident that it will continue.
Dr. Jürgen. K. (20/10/2019)
Dear Patricia,
Very gratifying that this clinic is about to be put into operation => congratulations!
Elke. R. (20/10/2019)
This is a wonderful video, dear Patty! Congratulations, such beautiful rooms, the bird chirping and the little guide, how sweet…. super work! Respect
Manfred M. (20.10.2019)
Dear Patty,
Thank you very much for the great pictures and your comments.
I find it extremely admirable how you take care of the clinics in Pakistan despite your extremely extensive other tasks.
I would like to make another small donation and ask you to give me your bank details or should I transfer it back to the Lions account?
Alexandra v. I. (19.10.2019)
Dear Patricia,
Your new clinic is breathtakingly beautiful!!!! So impressive: Congratulations and it is such a pleasure to see this. I love the colours and the equipment of the bathrooms. Women who come there for childbirth have to feel comfortable in a luxury that is soothing in relation to the reality of their lives. Exactly right in the not quite simple states, such as deliveries with contractions and the associated pain. So these women will have a positive experience with them – that will definitely help. A grandiose initiative, – you must please be very proud of yourself.
All the best
Ahsan Mehmood Baba, President Lions Club Chillianwala (15/05/2019)
Dear Patty
I hope this email finds you at best health and happiness. I cordially congrats you on approval of our next project in Chak 16. It is all because of your endless efforts, now patty is the real mother of so many deserving babies of Pakistan and all prayers for you and your family.
Zia-ullah Ranjha, Chairman Union council, Mianwal Ranjha (09/04/2019)
Dear Patricia Poetis,
I hope this email will finds you in good health and spirit. I am grateful to you that you have fulfil the promise you made, and I'm really thank full for your great help for the people of Mianwal Ranjha and surroundings. Ahsan told me that you and respected Mr. Poetis are coming to Pakistan and you are giving your precious time to Mianwal Ranjha. We are looking forward to welcome you and your family. The project is going very well and we are very happy and obliged.
PDG Herbert K. (27.03.2019)
Hello, dear Patricia,
I was very happy to read in the newsletter G.A.T.E. to Pakistan from 20.03.2019 that the PCCP in Chillianwala is running very well, that more than 3,500 children have already seen the light of day there and that more than 10,000 women have received medical treatment there. Great to read that the second PCCP in Mianwal Ranjha is now being implemented. I wish you and your team all the best and although I know that everything will go very well, I keep my fingers crossed for you that the second clinic will soon successfully follow in the footsteps of the first PCCP in Chillianwala …
Dr. Samia K. (21.03.2019)
Dear Patricia,
Congratulations on the amazing efforts initiated by you.  Pakistan is so in need of friends like you.
Ernst F. (05/02/2017)
Your initiative for Pakistan is very convincing. I was very impressed by your honest concern and wise approach. I wish you continued success.
Rainer B. (14/10/2016)
Dear Patty, this is super cool. So sweet kids. Isn't it great what you have achieved? Really super. Thank you very much for your commitment in the not always easy environment…
Maria S. (13/10/2016)
Good morning, my dear! Thank you very much for these beautiful pictures. I was really happy and congratulate you from the bottom of my heart. I have looked closely at the numbers and it is really fascinating. These many babies are a total success!!!!!!!!!!!!!!!!!!
Natalie S. (13/10/2016)
Dear Patricia, this is really a great success! Your commitment is great. Thank you very much for your work!
Monika B. (13/10/2016)
You have to get soft on the butzi photos!
Hans-Joachim S. (13/10/2016)
Dear Patricia, I am very happy that through your initiative, many newborns have a chance to live in health and dignity. Where it is possible for me, I will support and recommend your project.
Friedrich B. (12/10/2016)
Dear Mrs. Poetis, I am pleased with you about your great success. May you continue to experience much success and joy with your project.
Cecilia K. (12/10/2016)
What a success, if there's something perfect then it's babies…
Jutta B. (12/10/2016)
Oh, how beautiful. There the heart opens !
Margit C. (12/10/2016)
Dearest Patricia, even if I don't always answer your project by mail, I can assure you that I admire you and your projects very much and as I can see from the pictures you sent me, you lead your daughters this way. CHAPEAU!!!
Michael J. (12/10/2016)
Dear Patricia, congratulations, this is really a great job! How nice that you are so committed.
Jörg-Michael K. (12/10/2016)
Dear Mrs. Poetis, I can only be happy and proud of you, what you have accomplished. My part in it is more than small, nevertheless I am pleased also about the fact that I gave you courage at that time and also could show ways to bring such a project to such a success. Congratulations!
Kamelia D.-K (10/10/2016)
Dear Patricia, I am so happy and grateful that you let us participate in this success with the beautiful pictures and information. So touching and so cute… Your effort shows many fruits and I am soooooooooo proud of you. Thanks a lot!
Andreas J. (10/10/2016)
Dear Patricia, I take my hat off to what you put on your feet, that's just great!
Robert S. (10/10/2016)
Dear Patricia, many thanks and congratulations – better congratulations – to this success. That is what Lions need to take care of.
Dorit B. (10/10/2016)
Whoa! How beautiful dear Patty, I am very proud of you!
Uschi P. (10/10/2016)
My dear Patty, this is an incredible success. You can be soooo proud. I admire you with all my heart for your energy and your commitment. So cuddly the little worms.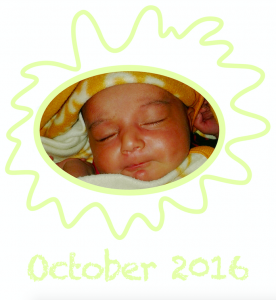 Waltraud B. (24/02/2016)
Dear Lion Friend Poetis, you have every right to be proud of your great project, and the district is looking forward to your success with you. I am also very pleased that you are continuing to work on this idea and that the second clinic is being planned. I wish you every success and good luck! With warm Lions greetings
Natalie S. (03/02/2016)
I find it very impressive how committed you are to your commitment! I also agree that we can only improve the refugee situation in the long term if we start supporting the countries of origin. Supporting it makes sense! If there is anything I can do to help, please let me know! Sincerely yours
Friedrich B. (03/02/2016)
Dear Mrs. Patricia Poetis, thank you very much for the dear New Year's greeting. I too wish you all the best for 2016 and continued success with your clinic project and much success. After looking at the pictures I can simply congratulate them on their commitment – great, wonderful …
Jörg-Michael K. (31/01/2016)
Dear Patricia, I was very happy about the success and thank you very much for the pictures. It's nice to see what initiative can do.
Davide A. (24/01/2016)
Thank you for sharing the result of Patty's project also with me. I look with interest at the result for your effort to built something useful for the community in Pakistan. I admire your philanthropic work because is a way to spread love around people. Bravi bravi! Congratulations!
Ibrahim K. (22/01/2016)
Amazing achievement that humbles us, what a gift to the children of Chillianwala, that will go a long way in cementing our friendship for ever. The warmth with which you have been received explains our gratitude to the wonderful gesture. Our gratitude and compliments.
Maria S. (22/01/16)
I congratulate you from the bottom of my heart, my darling!!!!!! The pictures are so beautiful and moving. I wish you all God's rich blessing and also His blessing for all Patty's Child Clinics that exist now and will come. In this sense all love, I embrace you also very firmly. Bussi
Margrit C. (22/01/16)
Dear Patricia, congratulations on the opening of your hospital. You can be proud of yourself and your tireless commitment. I am happy for you! It greets you completely cordially
Cecilia D. (21/01/16)
Dear Patty, wow I am totally speechless of your commitment and your power. It really must have been an unforgettable moment when it finally opened. I must honestly say you are really doing something that moves the world. My highest respect because I know that you really don't conjure something like that up your sleeve. Love greetings
Jakob R. (21/01/16) 
Dear Patricia, I was very impressed by the pictures of the inauguration of your children's clinic in Pakistan and I congratulate you on this great success! It was worth it that you did not give up despite the initial difficulties and I am glad that I could help you a little.
The creation of bearable living conditions in the countries of origin of the current mass migratory movements is the only way to sustainably counteract the current refugee problem. In addition to adequate protection against violence and terror in everyday life, this primarily includes improving health care and education in these countries. Only then will we be able to ensure that these people remain in their home countries.
While you are successfully trying to help the people in your home country, I am trying to prepare the children of the families, who will probably stay in our country permanently, for an integration into our society by appropriate education and upbringing and thus we contribute together to the solution of a problem that threatens humanity.
I wish you continued success and remain with cordial greetings also to Christian.
Andreas B. (21/01/2016)
Dear Patricia, great pictures and a very nice project!
And even more beautiful is that you managed it. You don't just talk, you really get something out of it. Congratulations! I am heavily impressed.
Robert S. (21/01/2016)
Dear Patricia, dear Christian, congratulations and congratulations to this outstanding performance. Best regards, all the best and much more success.
Ali M. (21/01/2016)
We congragulate the "Patty's Child Clinic" team upon the wonderful achievement. We also reassure the Honorary Consulate of the Islamic Republic of Pakistan for Bavaria and Baden Wuerttemberg with respect to all out support for their noble cause to improve amenities for the underpreviliged masses across Pakistan. Nice snaps as well.
Amineh H. (21/01/2016)
This is absolutely lovely & it was a pleasure to meet the family and team in Pakistan. Warmest wishes.
Elizabeth H. (21/01/2016)
Dear Patricia, God protect you with your courageous and encouraging commitment. Your work is so important for these mothers and children, for the future of this country. I am very happy for you about the long-awaited opening of the clinic and the successful work! I thought of you the whole week! All the best
Egbert K. (21/01/2016)
Dear Patricia, HAPPY!!! You look happy! Best regards
Sikander K. (21/01/2016)
Congratulations on the inauguration of Patty's Child Clinics in Chillianwala – Pakistan. It's a great thing. Good luck at work.
Muhammad F. (21/01/2016)
Thank you for sharing beautiful pictorial coverage of the momentous occasion for a noble cause! Please convey my special thanks to Patricia; the moving spirit behind Patty's Child Clinic. The expectant mothers of the local community and the newborns are and will remain indebted to the great lady for her caring and helping hand. May God reward Patricia Poetis and her family!
Shahid I. (21/01/2016)
It is really very Nice to see such a Great contribution made by Your Team and They all deserve Great Appreciation. Please convey to all of them Heartiest of Congratulations on achieving this Land Mark. God be with You All in Your Future assignments as well.
Kalim F. (21/01/2016)
Thank you for sharing the images. I had the privilege of meeting Dr. Poetis, Mrs. Poetis and their lovely daughter while they were in Karachi. All efforts by them to bring Pakistan and Germany closer is much appreciated. Best wishes
Rainer B. (11/01/2016)
Dear Patty, many, many thanks for the impressions from the trip – even if the pictures and films have the effect that I'm even sadder because I couldn't go with them. Iris has already reported in the meantime. You really had the full program. Quite great. Without you and your very special commitment the project would not exist. Everything would not have been possible. You had the idea, you made the financing possible. That is really admirable. Thank you very much for that. All the best to you!!!