Despite the pandemic – Inauguration of 3. Patty's Child Clinics
May 10th, 2021: The 3. Patty's Child Clinic in Chak 16 in Punjab was inaugurated on the occasion of Mother's Day, May 9, 2021 and ceremonially handed over to the Pakistan Ministry of Health.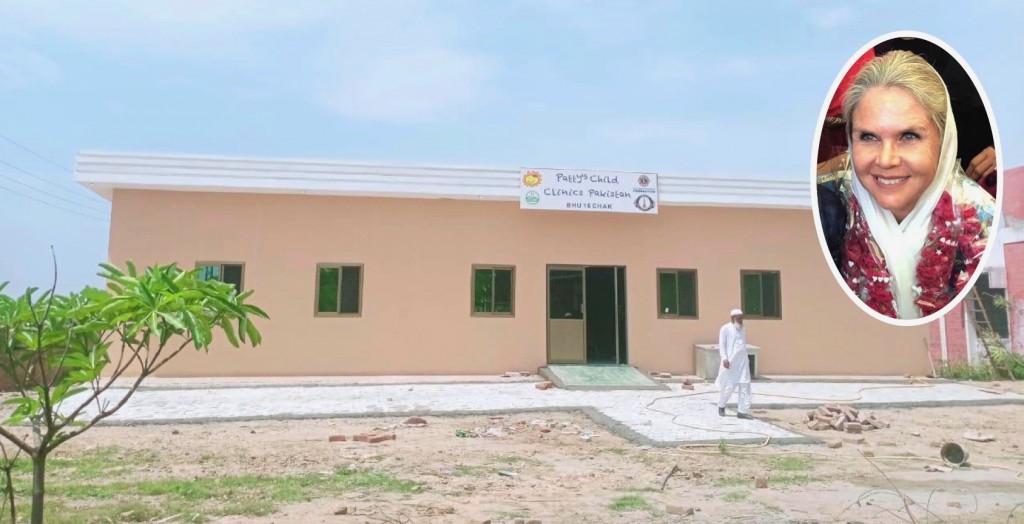 We are happy to present the 3. Patty's Child Clinic's facilities including medical equipment, which are now available to expectant mothers and children, as well as their babies in Chak 16 in Punjab.
In this clinic we are able to offer not only medical examinations to the expecting mothers, but may even support in difficult births with complications.






Due to the pandemic and the ongoing Ramadan, the inauguration ceremony could not – as usual – be celebrated with a large number of guests and a banquet for all. Also Patricia Poetis, the initiator of Patty's Child Clinics, could not personally participate in the celebrations this time due to the pandemic.
Nevertheless, not only local residents celebrated the opening of the Patty's Child Clinic in Chak 16; our local project manager Ashan Mehmood Baba welcomed a honorable group of local politicians including Haji Imtiaz Ahmed Choudhary, member of the National Assembly of Pakistan, Mandi Bahauddin's Deputy Commissioner Tariq Ali Basra as well as the doctors Dr. Muhammad Ilyas Gondal and Dr. Hamid, representing the Pakistani Ministry of Health.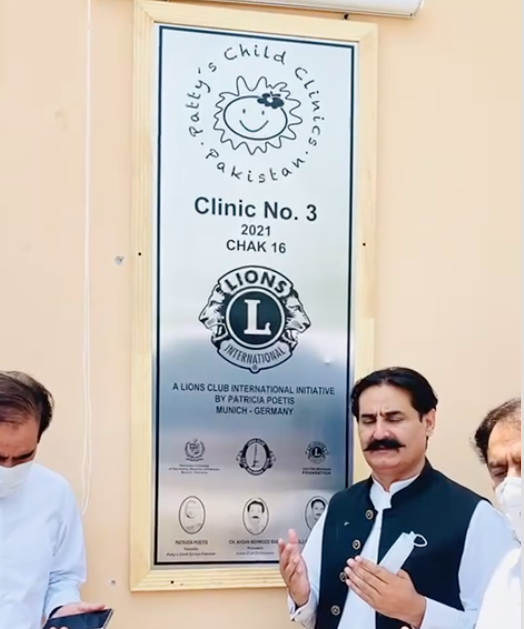 "I cannot put into words how proud I am of the entire team in Germany, Pakistan and the Lions organization that not even a pandemic could stop the completion and opening of the 3. Patty's Child Clinic Pakistan," Patricia Poetis comments, full of joy. 
"Furthermore, the fact that even during a pandemic, high-ranking politicians and representatives of the Pakistani Ministry of Health are joining the inauguration, shows the importance of this cooperative Maternal-and-Child-Healthcare-Clinic project and that promises made in the past are being kept on both sides." Patricia Poetis elaborates.
"I sincerely thank all involved, especially our local project leader and Lions President Chillianwala, Ashan Mehmood Baba, for their tireless commitment and intensive work. No. 3 of 25 clinics planned – we will not stop!" concludes Patricia Poetis her statement.






A special highlight of the opening ceremony: a joint training session for midwives and nurses of the region, in the 3. Patty's Child Clinic, to familiarize themselves with the new working conditions and possibilities.



We are so happy and can't wait to welcome all the expectant mothers and their beautiful babies and children to the 3rd Patty's Child Clinic! Thank you to all the gynecologists, nurses, and midwives who have dedicated themselves to the work of the 3rd Patty's Child Clinic.
And a heartfelt thank you to all of our donors and their donations! Without you, a project like this would have never been possible.